8 September, 2023
History and Uses of the Maltese Cross Mechanism
Learn about the Maltese Cross Mechanism and its many uses in haute horlogerie.
WORDS BY Rob Nudds
In watchmaking, it is fair to say that we are used to certain components or mechanisms being responsible for very specific functions. It is less common to find a mechanical development that can be applied to a multitude of applications. One such phenomenon is known as the Maltese Cross mechanism and has been relied upon throughout history to solve more than one horological quandary. Today we answer where this multi-faceted mechanism came from, which brands still use it today, and exactly what they use it for.
More than just a symbol
The symbol itself is not at all uncommon in our industry. Most famously, a variation of the cross is known as the brand logo of Vacheron Constantin, proudly displayed on the dial of watches produced by one of watchmaking's Holy Trinity. What is less common, is seeing this motif in action on the reverse of a watch. Due to its unusual shape, the Maltese Cross can be used as a mechanical computer of sorts, able to manifest multiple functions that are, from a usage perspective, totally unrelated.
The Origins of the Geneva Drive
Mounted on the barrel is a Maltese cross stopwork that restricts the turning of the barrel to ensure the extreme ends of the mainspring will not be used, effectively only ultilizing the portion of the spring where torque is most even. In so doing, it also limits how much the chain wraps around the fusée at full wind.
The Maltese Cross mechanism (also known as the Geneva Drive in this context) was primarily developed as a stop work device, most commonly found in manually wound watches to limit the tension range of the balance spring to ensure it delivers a more constant force and cannot be overwound. This is useful because high-performing watches, especially chronometers, perform more isochronously when the power emitted from the wound mainspring in its barrel is delivered to the escapement in consistent parcels. This results in a more regular amplitude (the maximum distance of travel of a single point on the balance wheel as it vibrates) and, consequently, a more stable rate.
The stopwork mechanism in the Armin Strom Gravity Equal Force (SHH limited edition) comprises of a finger on the barrel arbour and a wheel shaped like a Maltese cross but with eight concave arms instead of four, followed by a uniquely shaped portion designed to both declutch when the watch fully wound and stop the barrel from unwinding fully.
This mechanism can be seen deployed thusly in a select few brands still active today, such as A. Lange & Söhne, Ferdinand Berthoud, and Montres KF. Recently, we have seen Armin Strom combine the Maltese Cross stop work mechanism with automatic winding for the first time, in the brand's Equal Force Gravity watch. This ensures absolute chronometric reliability while the watch is running, ensuring the reputations of these high-end makers are preserved.
More complex applications
Additionally, and perhaps more intuitively, the Maltese Cross mechanism can be used in the creation of Perpetual Calendars, charged with managing the awkward month of February and its shifting length. Here, the Maltese Cross's four recesses between the arms of the cross, are used to track the leap year cycle. Commonly (although not always), perpetual calendars show the stage of the leap year cycle numerically on the dial. Whenever the fourth year (the leap year) is running, the mechanism knows to add an extra day to the month of February.
In a perpetual calendar, the Maltese cross is sometimes used in a 12-month program wheel to manage the month of February. It is attached to leap year cam with four points — three identical points of the same length and one that is longer.
In the Furlan Marri Secular Calendar, a Maltese cross is attached to a 400-year cam
However, the Maltese Cross's powers are not limited to these functional advancements. It is also possible to turn the Cross toward purely aesthetic complications and use its form to support unconventional time displays. This potential has been exploited most notably by independent watchmaker Ludovic Ballouard, whose brand gained international recognition for his "Upside Down" concept, which "activates" a single hour at a time (flipping it the right way up while the other eleven hours remain upside down on the dial) for a jump hour complication like no other.
Grail Watch 5 – Ludovic Ballouard et Fils Upside Down "Series Gaga"
In the Upside Down, 12 Maltese crosses are applied to achieve a purely aesthetic, emotionally evocative representation of time, for which a patent was granted.
Similarly, the Maltese Cross has been used by Louis Vuitton in its Spin Time collection, resulting in an extremely dynamic and visually engaging display that recalls the Harry Winston Opus 13 model. Interestingly, however, Harry Winston opted to use a star wheel mechanism instead of the Maltese Cross to achieve a similar effect, which shows how the Cross is at once desirable for its fabled heritage as well as its unique abilities.
Louis Vuitton Spin Time
Each hour cube is attached to a Maltese cross
Harry Winston Opus XIII
As the Harry Winston Opus XIII had a much smaller movement, it utilizes six-point star wheels instead of Maltese crosses (Image from the original patent)
And despite the Maltese Cross's somewhat ancient vibes, ultra-modern brands such as URWERK have also turned to it to realize their famous wandering hours complication. As such, this quirky corner of horological history is being shared with an entirely new audience that may not have expected to find such an eccentric easter egg working away inside their avant-garde timeteller.

Although it is easy to imagine from the aforementioned examples that the Maltese Cross is only used by the uppermost echelons of our industry or by up-and-coming independent brands looking to create some market separation between their wares and those of their competitors, it is also an attractive option for more mainstream brands.
IWC Pallweber
For example, even IWC has used the Maltese Cross in its stunningly effective Pallweber model. The Pallweber is named after Josef Pallweber (1858–1921), the inventor of the jumping hour and minute complication, first produced in a pocket watch.

The IWC Pallweber wristwatch takes the great man's concept and refines it to a remarkable level of functionality. In addition to the arresting time display, the model has a 60-hour power reserve and two completely separate gear trains, one to handle the going seconds sub-dial, and the other to advance the hours and minutes.
It's complicated
The Maltese Cross's abilities do not end there, with the mechanism suitable for powering periodic motions (using a similar computation as one would find in an annual calendar using the cross but not necessarily restricted to a "one-in-twelve" activation), as well as various automata which could lean on one or more Maltese Crosses in isolation or in sequence to perform evermore complex actions.

In summary, this intriguing shape is one of the most under-the-radar tools in the watchmaker's toolkit. It has a history of its own, significant symbolism, and can be turned toward a multitude of applications. The extent of its applicability is surely still unknown. As a new generation of caliber creators look to the past to inform a very exciting future, we should expect to see the Maltese Cross rear its handsome head in new and hitherto unseen ways as the never-ending contest to create the latest and greatest complications rages on.
Related Posts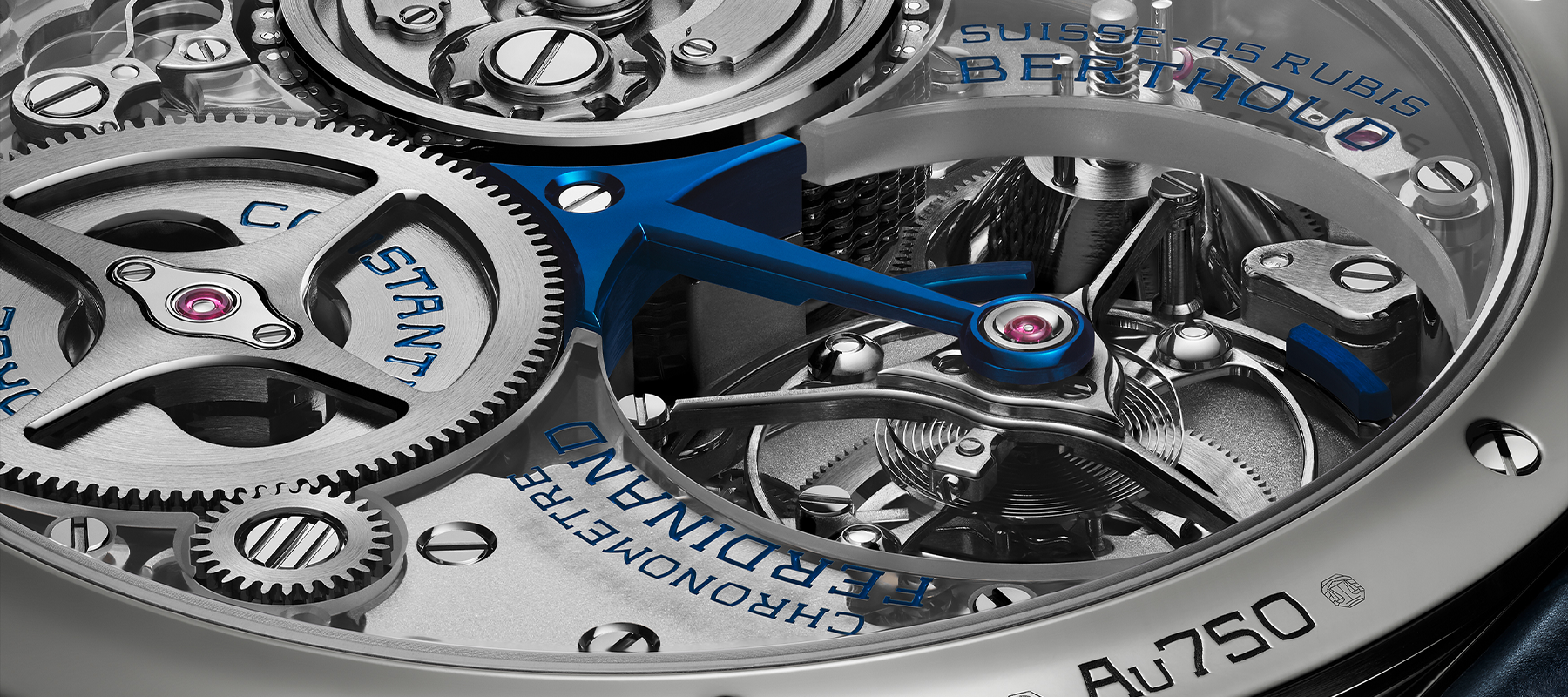 Sep 11, 2023 GRAIL WATCH ADMIN
Learn about the Maltese Cross Mechanism and its many uses in haute horlogerie.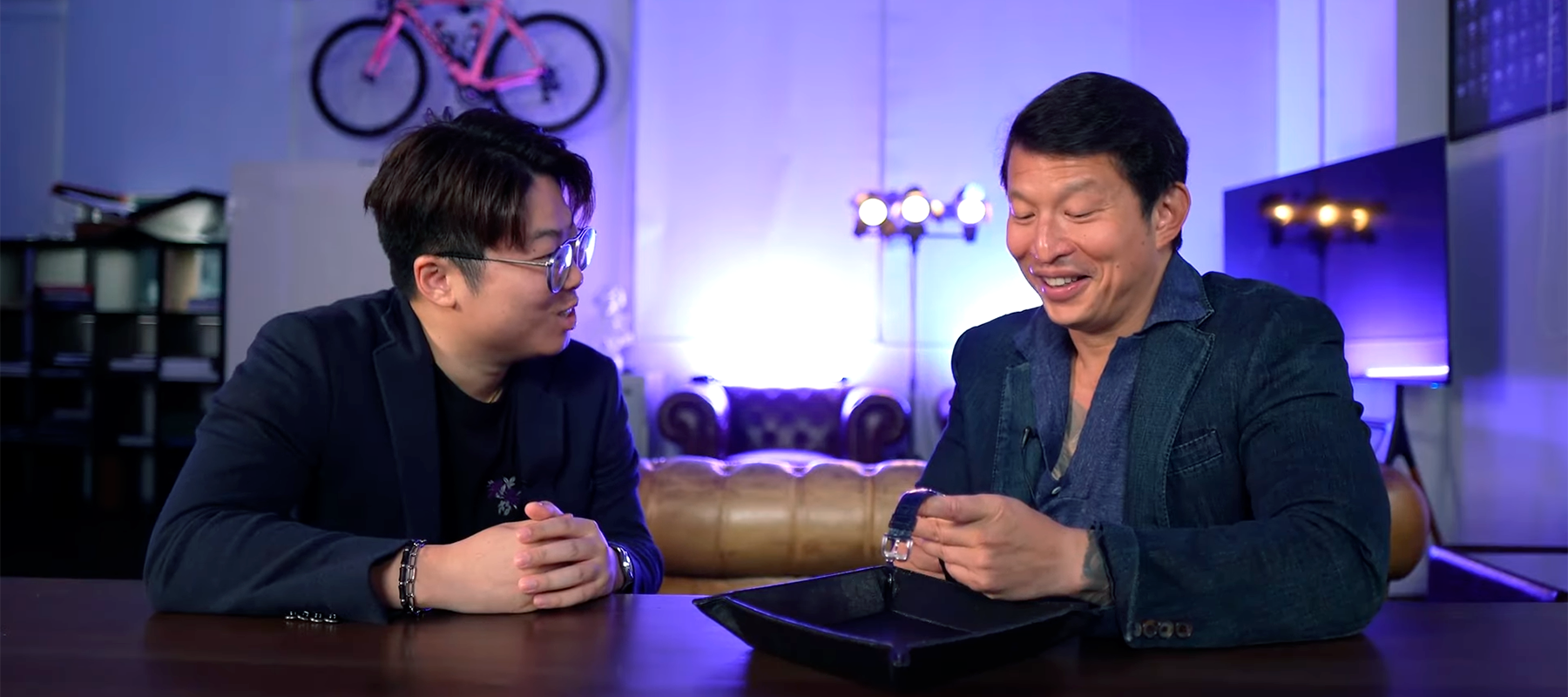 Aug 24, 2023 GRAIL WATCH ADMIN
Join Wei and Constant as they embark on a journey to relive the captivating story behind the creation of the Grail Watch 10: Ludovic Ballouard Et Fils Upside Down 'Series Gaga'.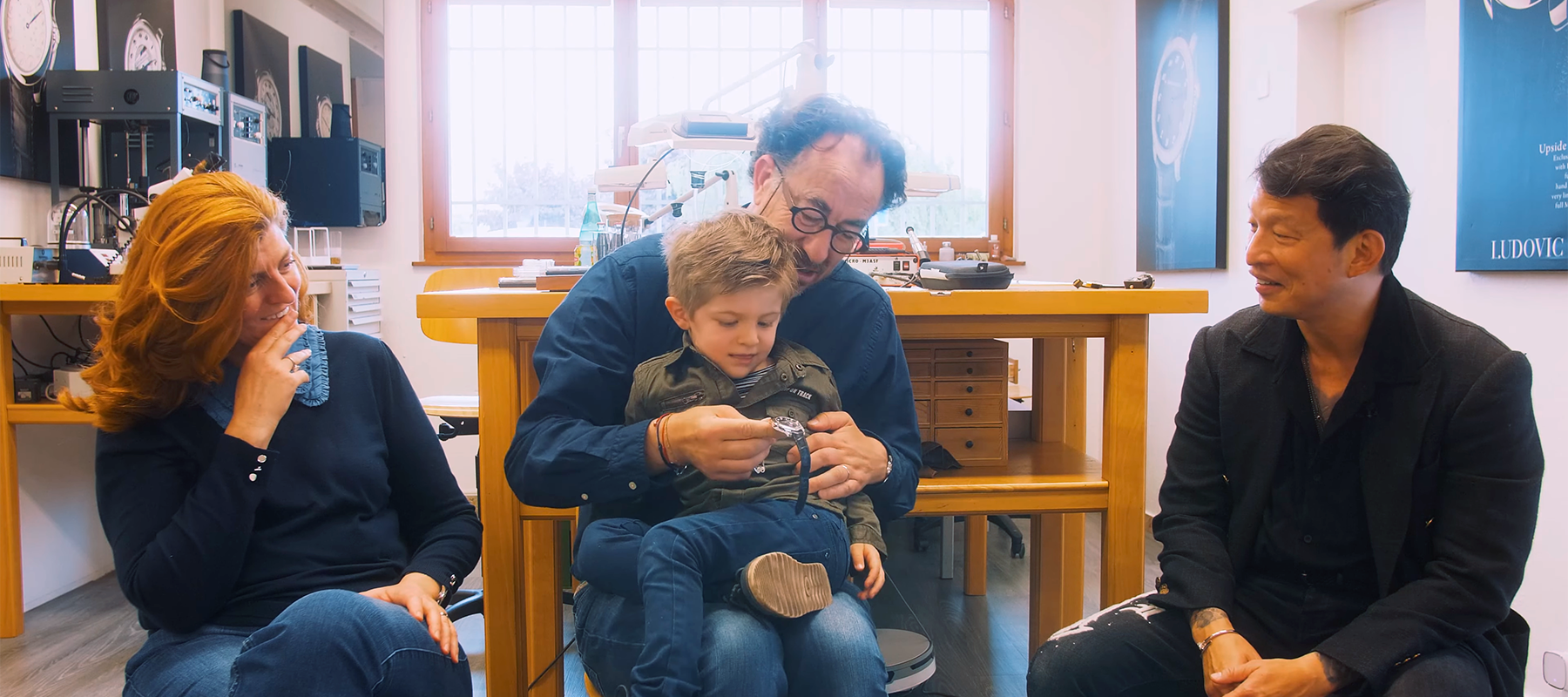 Aug 23, 2023 GRAIL WATCH ADMIN
Wei is in conversation with Ludovic Ballouard to talk about Grail Watch 10: Ludovic Ballouard Et Fils Upside Down 'Series Gaga' that holds special significance as it serves as a tribute to Ludovic's son, Gabriel, the gift from the universe as mentioned by the esteemed watchmaker.