28 March, 2023
Grail Watch 7: Angelus x Alain Silberstein U11 Streamline Tourbillon
Angelus and Alain Silberstein join hands with us to create an eight-piece limited edition of the emotionally expressive U11 Streamline Tourbillon.
WORDS WEI KOH
Crafted in a limited edition of just eight pieces — four with traditional indexes and four with Eastern Arabic markers — the grade 5 titanium-cased collaboration between watch design legend Alain Silberstein and Angelus had, in fact, been the subject of the former's fixation for almost a decade. This year, together with Grail Watch, Silberstein's dream watch is finally able to see the light of day.
He explains, "This is one of the watches I'm most proud of. It represents the third in my partnership with Grail Watch — the first being a Ressence timepiece named Carpe Diem with a memento mori motif, and the second, a trilogy of black ceramic Bell & Ross BR 03 timepieces. The U11 Streamline Tourbillon is perhaps my most daring watch yet, as it seemingly disconnects the tourbillon, which is the heart of the watch, from both the dial and movement itself, allowing it to pulsate in a dedicated aperture, in a manner that evokes a man with his heart disconnected from his body."
Heart on the Sleeve: U10 Tourbillon Lumière
If the architecture of the U11 Streamline Tourbillon's movement seems familiar, that's because it is derived from that of the famous Angelus U10 Tourbillon Lumière. Let's go back in time to 2015, which may not seem like a long time ago, until I remind you that it was when Mark Ronson and Bruno Mars' "Uptown Funk" and Ed Sheeran's "Thinking Out Loud" were being played on repeat incessantly everywhere, their sugar-coated melodies threatening to send us all into the sonic equivalent of diabetic seizure. But one of the most exciting watch launches that year was the Angelus U10 Tourbillon Lumière, heralding the return of this once-mighty brand. While it didn't have any salient connection with Angelus' past, the U10 was irrefutably stunning to behold. It featured an oversized flying tourbillon seemingly detached from the dial and the movement, rotating alone and unencumbered in space, in a poetic isolation that felt like it should be accompanied byJohann Strauss' "Blue Danube."
Angelus U10 Tourbillon Lumiere
The massive tourbillon took primary position, contained within a curved sapphire crystal showcase on the right side of a long rectangular case measuring 60.75mm in length and37.65mm in width. It looked like an electric shaver from the '70s. Balancing it out on the left side, inside a second sapphire window, was the dial that showed hours, minutes and central dead-beat seconds. The crown of the watch was positioned to the left. It was made in a series of 25 pieces and priced reasonably at 100,000 Swiss francs. The U10's wild libidinous vibes took the watch world by storm and was the subject of innumerable stories, videos and online posts.
The Lumière was groundbreaking from both an aesthetic and technical perspective with its seemingly detached flying tourbillon and decidedly futurist styling. But it was never meant to be a permanent collection. According to Savary, it was made to relaunch the Angelus brand and the ultra-contemporary skeleton tourbillons that were to follow.

But there was one individual who was particularly affected by the U10 Tourbillon Lumière and was determined to resurrect it, albeit in an almost completely different form. And that was watch design legend Alain Silberstein.
Bertrand Savary and Alain Silberstein
Says Silberstein, "From the moment I first set eyes on the Angelus U10 Tourbillon Lumière, I couldn't stop thinking about it. I loved the way the tourbillon was seemingly decoupled from the rest of the watch and continued to rotate on its own. In some ways, it was almost like a human being that had his heart beating outside of his body. It toyed so much with my perceptions in the most thought-provoking ways. I was determined to make my own version of this watch, using this incredible movement." It was with this mission on his mind, that he approached Angelus President Bertrand Savary for the project.

Says Savary, "The idea of bringing back this incredible movement but in collaboration with Alain was very interesting. But the first thing I had to do was to see we still had the necessary components to make this famous caliber A100 beat, because otherwise it would have been prohibitively expensive and time-consuming." Fortunately, watchmakers at the Manufacture were able to make eight perfectly functioning movements and enough spare parts to support their after sales needs. Given this green light, Silberstein began his design process in earnest.
Streamlined Design
Angelus x Alain Silberstein U11 Streamline Tourbillon
"The capacity for retrospection is a gift," says Silberstein. "As I was able to spend time with the original Tourbillon Lumière and even wear one for an extended period, I immediately identified two issues with it. The first was that while it was a powerfully expressive design, the watch was far too bulky and heavy. The second was that the orientation was the wrong way, meaning that you had to pull your sleeve far back in order to read the time." So Silberstein set about solving these two issues.
The tourbillon sits discreetly under the shirt cuff
He explains, "For the case, I knew I wanted to make something as wearable as possible while still retaining the two signature portholes for the dial and the tourbillon. I am a big fan of Raymond Loewy, the American industrial designer that was the father of Streamline design." Some of Loewy's most famous works of streamlined design included the Pennsylvania Railroad's S1 locomotive, the Studebaker Avanti and the Greyhound Scenicruiser bus. He was even employed by NASA and had a major role in improving the interior of the agency's spacecraft to ensure the comfort and well-being of its space crew.
... until it is revealed in its full glory
"I thought that this tourbillon would be the perfect showcase for my love of all things Streamline. So I set about creating a case that was as minimalist as possible and that looked almost as if it were shaped by aerodynamics. I wanted to evoke a sense of motion even while it was static," reveals Silberstein. In order to further diminish the size of the movement, the designer also decided to jettison the indications or complications that he felt were not critical, such as the power reserve indicator and the dead seconds mechanism, all of which added bulk. "To me, the only two essential indicators are the time display and the tourbillon — everything else is unnecessary," he shares. In so doing, Silberstein was able to radically reduce the size and enhance the wearability of the watch. To keep it light on the wrist, Silberstein also selected grade 5 titanium for the case. This is brushed along most surfaces and then mirror polished at its bevels.

Angelus x Alain Silberstein U11 Streamline Tourbillon
Says Savary, "Alain and I went through numerous three-dimensional renderings of the case, and each time the goal was to extract as much mass as possible to make the watch as thin and light as we could. In the end, we got to 10.6mm before the sapphire crystal and 14.3mm in thickness with it in place, which is still thinner than many sports chronographs."

The result is a watch that, while still creating a heart-stopping visual impact, is actually remarkably wearable. It is water resistant, and Silberstein's choice of a rubber strap means it can even be worn casually at the swimming pool this summer, if your desire is for this extraordinary work of mobile time-telling sculpture to accompany you on your summer sojourns.

Angelus x Alain Silberstein U11 Streamline Tourbillon
Indeed, the U11 Streamline Tourbillon is not a watch for the faint of heart, but a watch that transforms time telling into thought-provoking kinetic sculpture. And on that basis, it is deeply compelling. The new watch is priced at CHF 68,000. Savary explains, "There were many conversations about this. With economic uncertainty, people invariably look for value in everything they purchase. And even though the world has come back to embrace the category of emotionally expressive avant-garde timepieces, we still want to offer an unbeatable value proposition with the U11.

TECHNICAL SPECIFICATIONS

Grail Watch 7: Angelus x Alain Silberstein U11 Streamline Tourbillon
Movement: Manual winding caliber A100; 90-hour power reserve, 2.5 Hz (18,000 vph)
Functions: Hours, minutes, seconds and one-minute flying tourbillon
Case: 60.75mm × 337.65mm; grade 5 titanium; water resistant to 30m
Dial: Translucent with display of tourbillon in sapphire window; index hour markers or Eastern Arabic numerals on sandblasted black dial
Strap: Black rubber with folding buckle
Price: CHF 68,000
Availability: Limited edition of eight pieces - four pieces with index hour markers are available now; four pieces with Eastern Arabic pieces will be released at a later date.
Wei Koh

In 2005, Wei founded Revolution magazine and revolutionized the watch media, which has never been quite the same again. He has since developed Revolution into a multi-media, omni-channel platform with international editions around the world. He is also the creator of The Rake, a magazine of sartorial elegance and craftsmanship for the modern-day gentleman. Journalist at heart and entrepreneur in spirit, his latest venture is Grail Watch, dedicated to the creation of meaningful limited edition watches.
Related Posts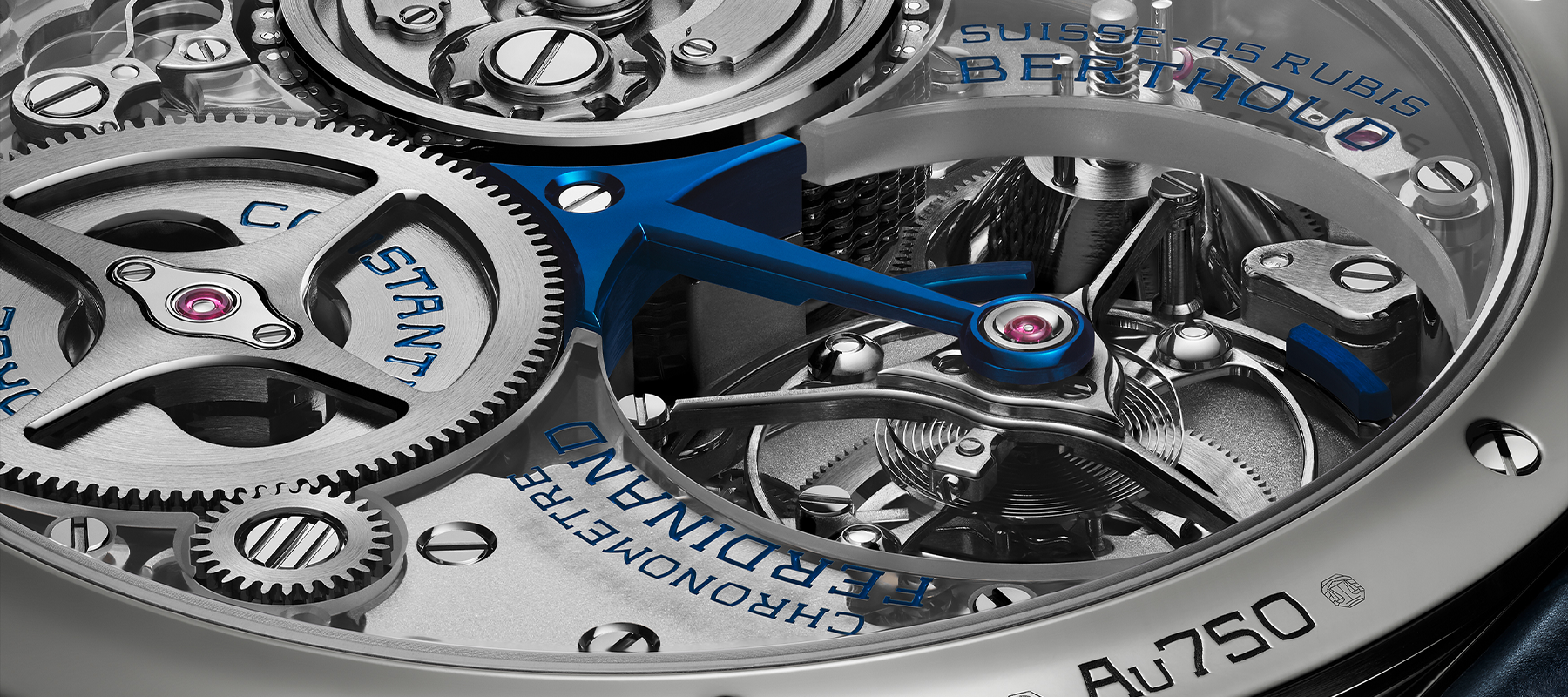 Sep 11, 2023 GRAIL WATCH ADMIN
Learn about the Maltese Cross Mechanism and its many uses in haute horlogerie.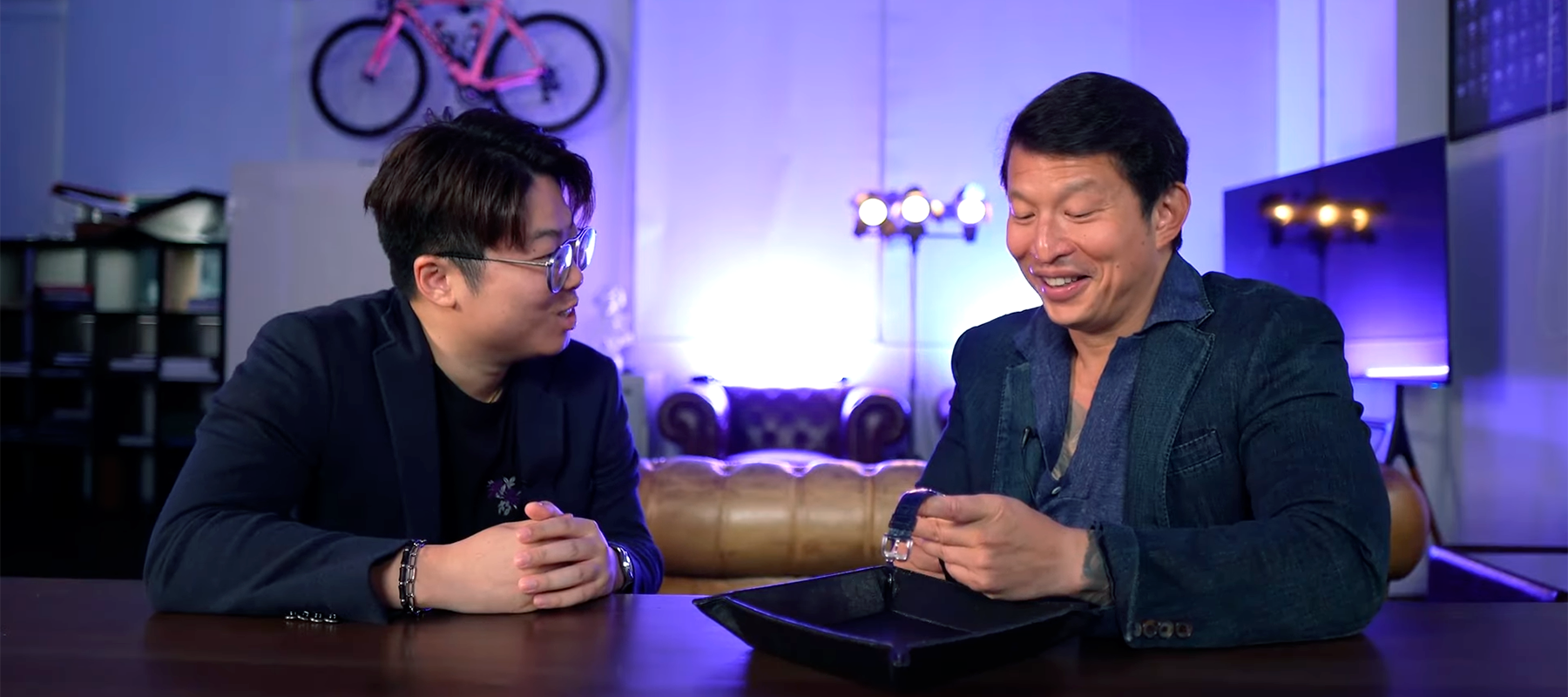 Aug 24, 2023 GRAIL WATCH ADMIN
Join Wei and Constant as they embark on a journey to relive the captivating story behind the creation of the Grail Watch 10: Ludovic Ballouard Et Fils Upside Down 'Series Gaga'.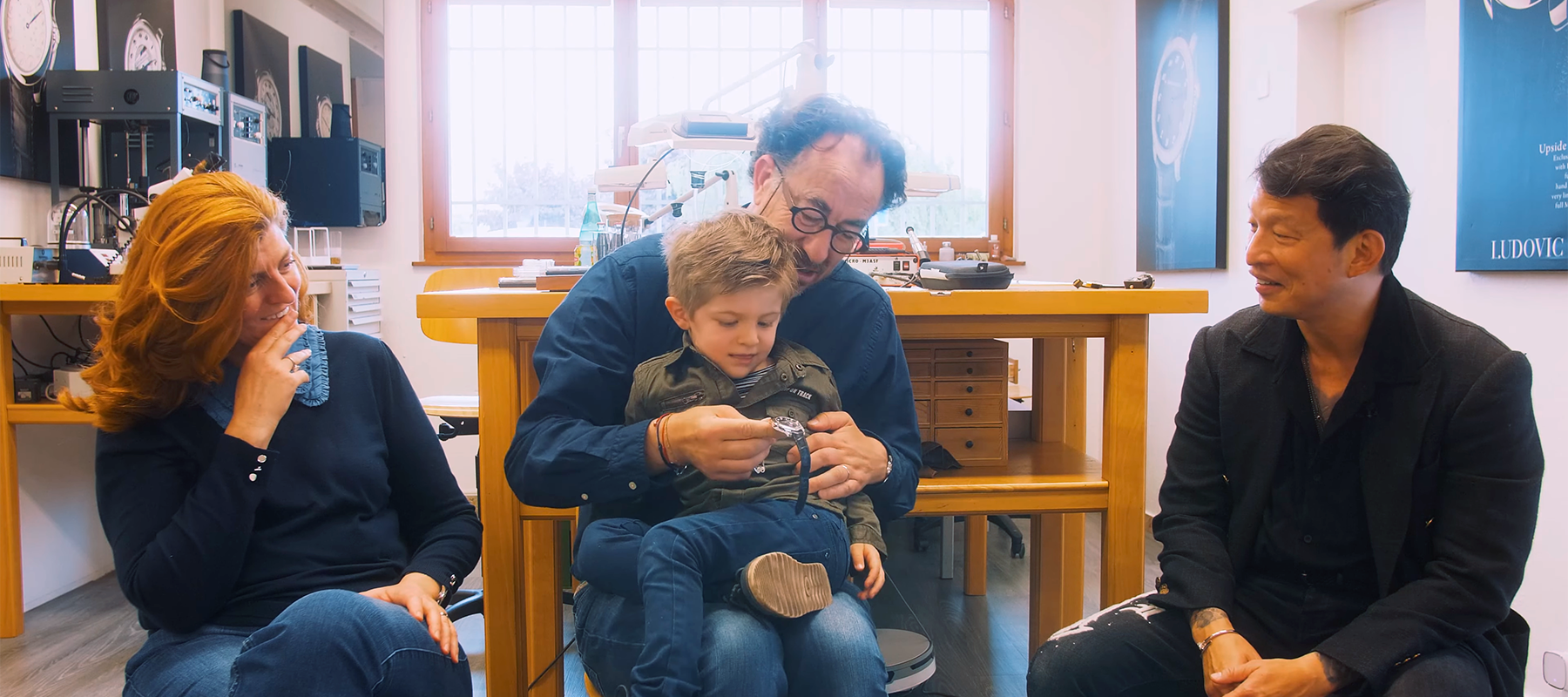 Aug 23, 2023 GRAIL WATCH ADMIN
Wei is in conversation with Ludovic Ballouard to talk about Grail Watch 10: Ludovic Ballouard Et Fils Upside Down 'Series Gaga' that holds special significance as it serves as a tribute to Ludovic's son, Gabriel, the gift from the universe as mentioned by the esteemed watchmaker.